Goofball had his Valentine's Party and his teacher was nice enough to email pics to me.  I can't imagine why he said he had so much fun that day.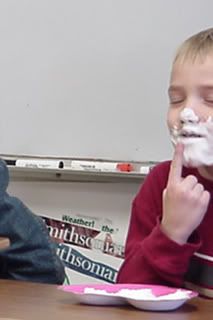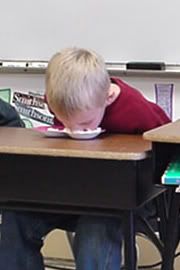 Mom, Meg and I went shopping yesterday at the outlet mall and came back with some great finds for the girls.  Here are the outfits they got (Chelsi's shirt is actually from her Godparents, Nicole and Tom).
They're such girlie girls!!