Kaelin told me after everyone left that she really liked her birthday.  She 'especially' liked the makeup and hair part.  I figured so.  She's such a girlie girl.
First her friend Katie came over and they did a little swimming.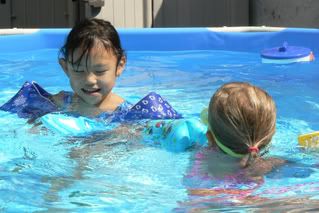 Then they had McDonald's for lunch and it was on to getting their hair and makeup done.  My cousin and aunt Megan were so kind as to fix hair for the girls.  'Cole was even 9 months pregnant, but she was willing to do it anyways.  (
Thanks 'Cole!)
  The girls had a blast (the little girls anyways).
The table (aka Salon).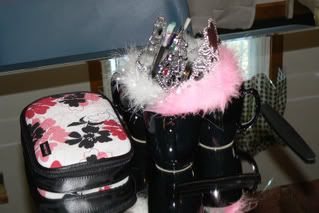 Getting hair and makeup...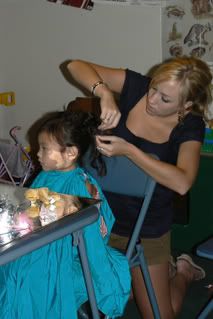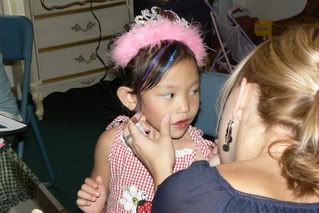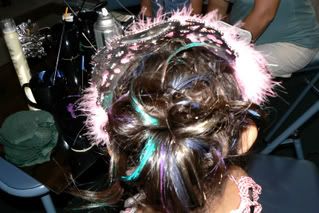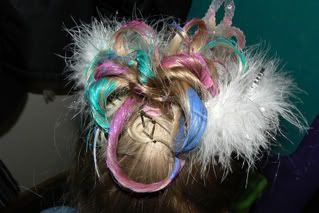 Two VERY happy girls cheesin' it up.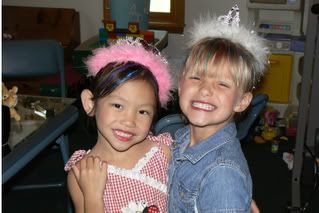 And then it was time for cake.  The movie star in Kae decided the candles were too bright and required her new sunglasses.