Finally, we took the kids to their first ballgame.  We'd been saying we'd do it since at least last year, so this year we got none other than bleacher seats.  And great ones at that.  Sure it was over the visiting team's bullpen, but it was VERY close to the field.
Started out as a boring game.  The Brewers were up and there was almost no action.  Then it POURED!  It felt really good though.  The kids thought it was fun to sit in the rain and watch a ballgame.  Then the game picked up.  They tied and then they won it.  By the end of the game Kae was yelling 'charge' and Chelsi loved it when the did the "clap your hands".  Chelsi even slept part of the game.  We all had a good time.  Gonna have to do that more often.
Most fun for the kids.....running the bases after the game.  Nothin' like being on the Cardinal's field and running the actual bases.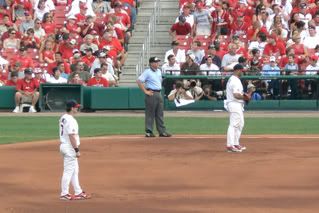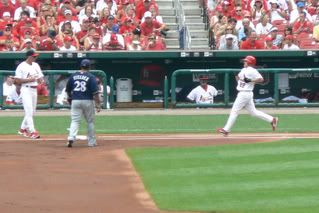 My favorite.....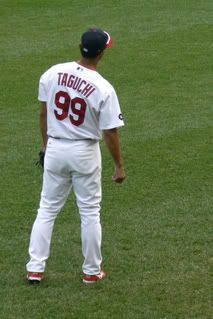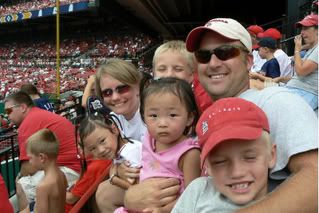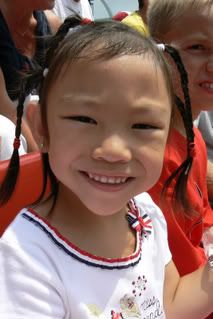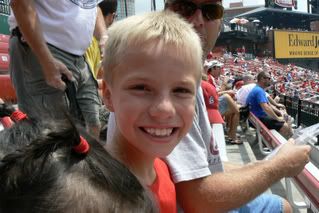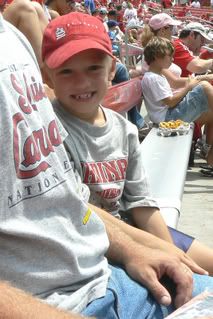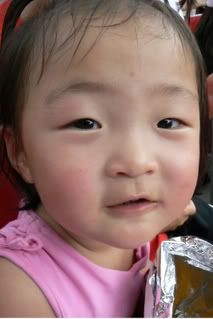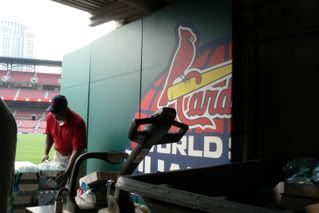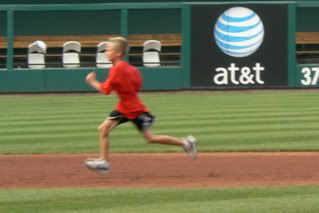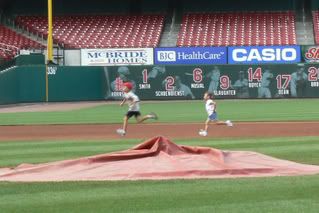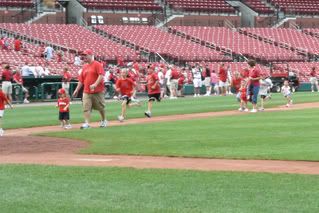 And a lady at the game was nice enough to take a family pic for us in return for a family picture of them.  We seldom get me in any pictures because I'm always behind the camera.  Not that I'm complaining, but sometimes it's nice to remind the kids that I am part of the family.  :)