Not much time to really say anything, so I'll just leave some of the pictures we took.  They were at various places for Christmas, hence the change in outfits.  The kids pretty much loved everything they got.  I can't think of anything they dismissed, so while they were not spoiled with lavish gifts, they got great things they loved.  
Cole received a toolbox complete with some small tools, camoflauge pants, a PS2 game, remote control car, a nerf dart game to share with Chase and a couple of other small items.
Chase received a remote control car, the dart game to share with Cole, Boggle, a basketball, baseball bat, MP3 Fuze (which was really cool), some boots, a Leapster game and some other small items.
Kaelin received MORE Polly Pockets, her cherished Charcoal Cat Webkinz, a Leapster game, magnadoodle, a bike, bed lamp, bath robe, TinkerBell movie, a storage footrest, Trouble (for trouble) and some other items.
Chelsi received Polly Pockets (to which she has yet to show interest), her "very own" Leapster (in her words), a Leapster game, Cranium Hullaballoo (which all 4 love!), Hungry Hippos, her princess tent, a storage footrest, princess tea set and some other items.
Grandma and Grandpa received a laptop from us and the kids since they refuse to accept money for all the kid watching they do...summer breaks, Christmas breaks, afterschool, etc.  I think it caught grandma a little off guard and brought some tears, but we were happy to make that purchase!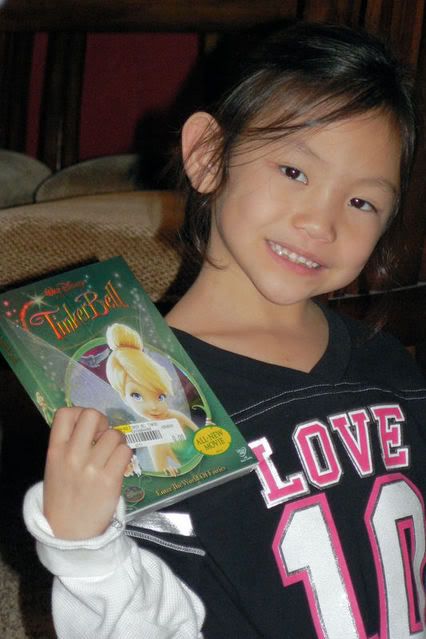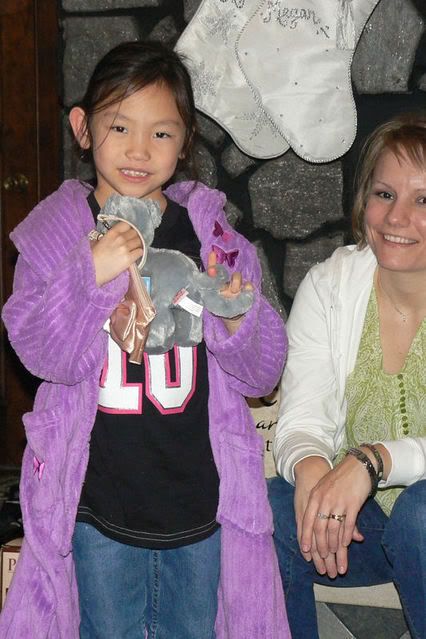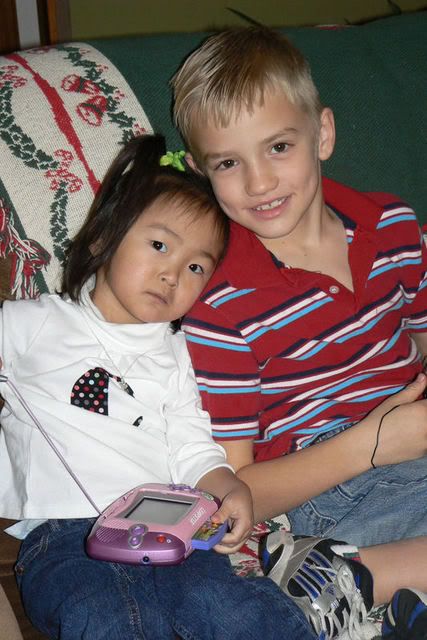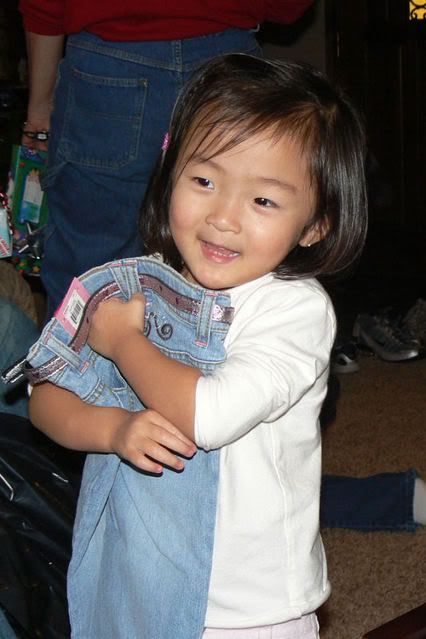 And, no, this is not her dog...it's Aunt Meg's.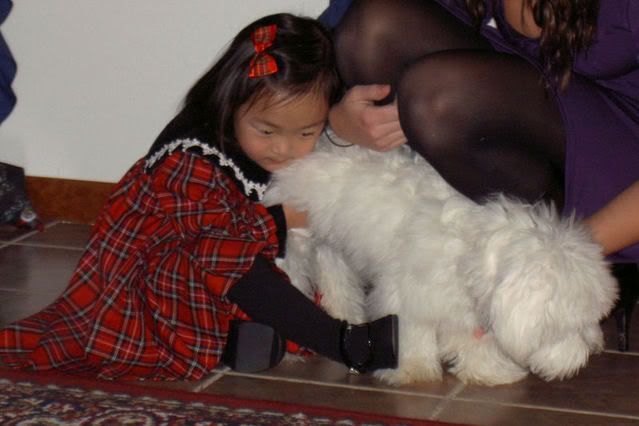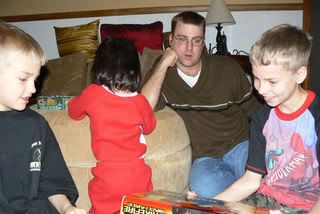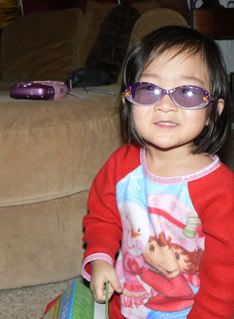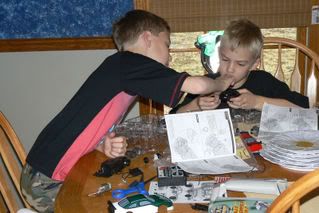 The tent from Tom and Nicole...one of the faves!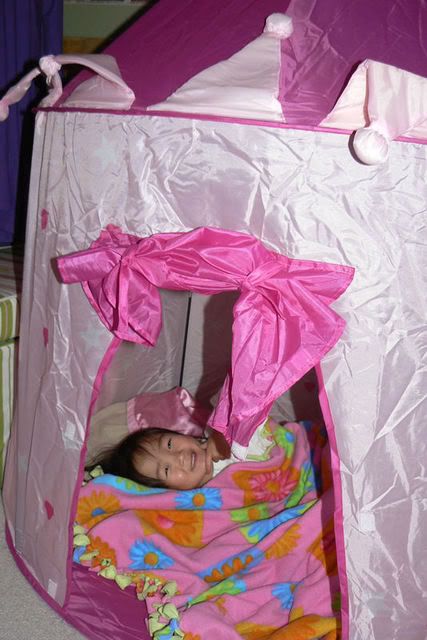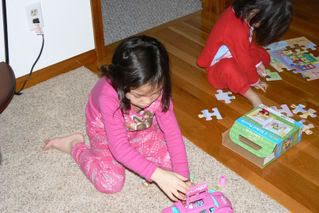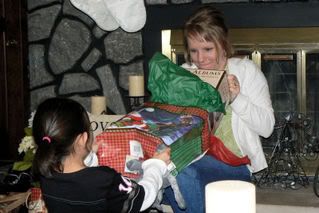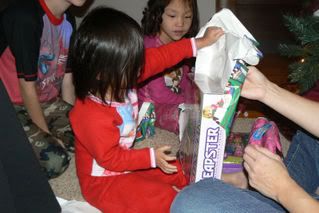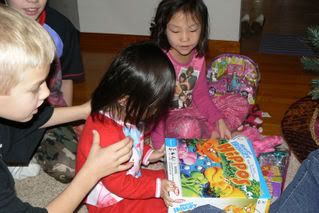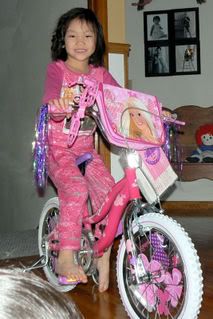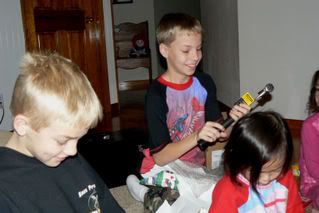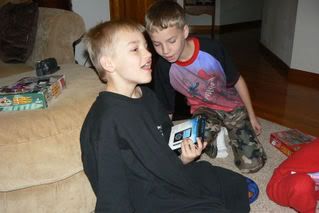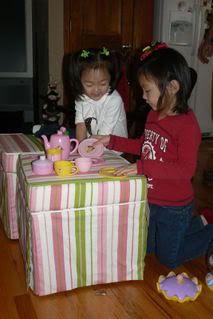 Megan, Kae and Chelsi with "cousin" Dash.  :)